Visual story telling - housing association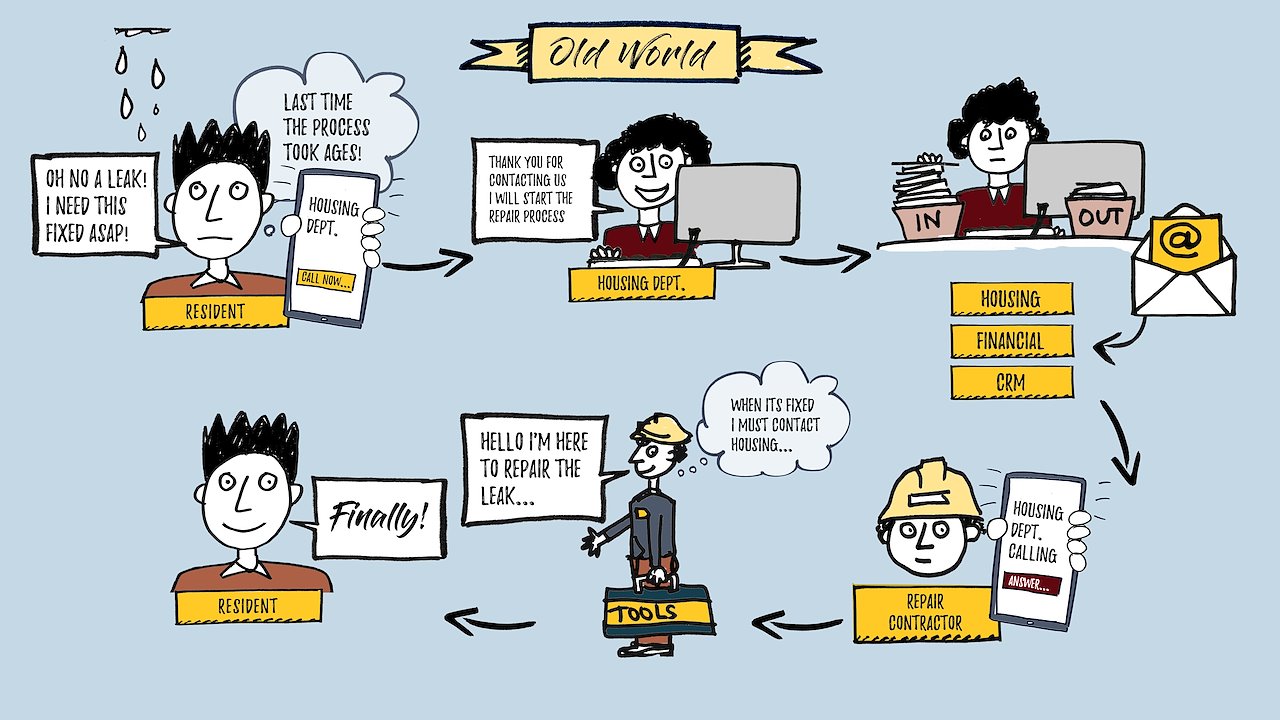 Old world way of logging in a housing repair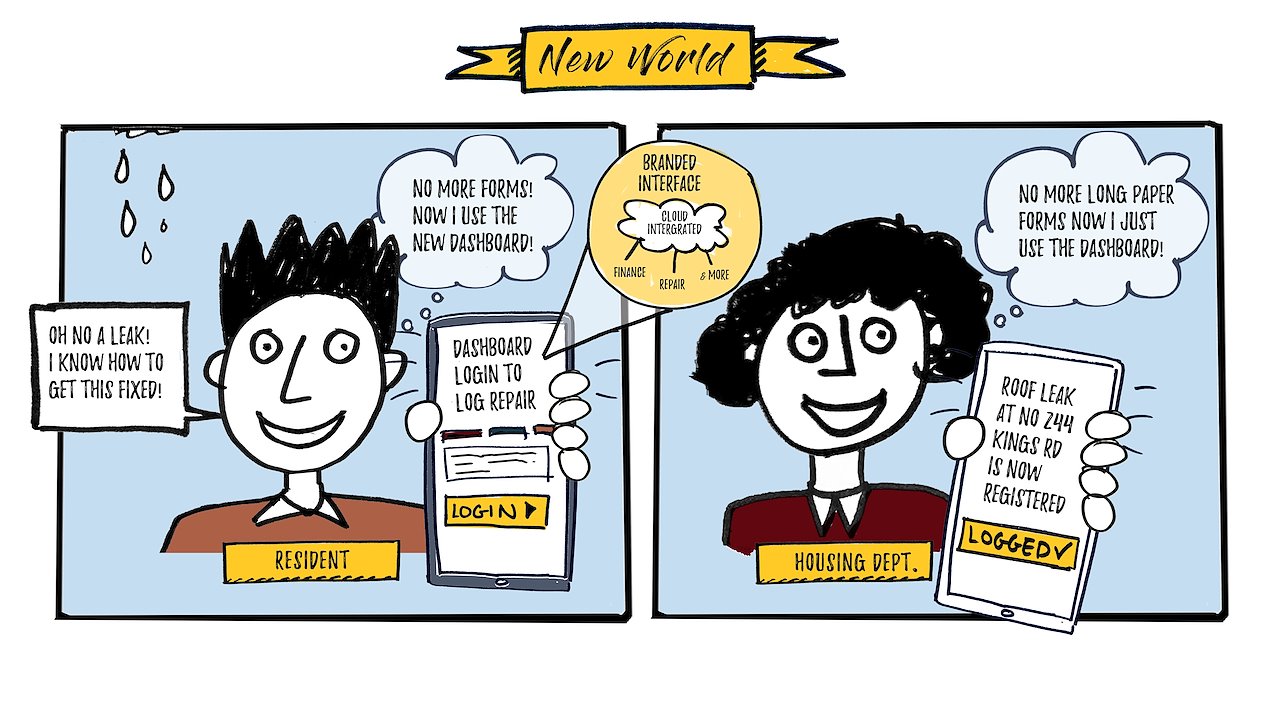 New world way of logging in repair, instantly!
The Challenge
The former NHH's hard-working front-line staff found themselves under pressure dealing with thousands of requests from residents. Clients required responses for everything from rent information to broken boilers, but issues often took days to deal with due to inefficient manual and paper processes and existing technology. They also had their hands full with sales, lettings, visits, inspections, and tracking rent arrears, when what they wanted was to spend more time helping people.
The brief
"We want to show the journey of a resident/staff member in the "old world", prior to our platform, then show the "new world".
Old world:
The resident had to fill in an online form to request anything from a repair, to making a payment
The form then goes to a housing association staffer who has to manually process the request via all the systems etc. before informing the resident of the next steps.
New world:
By adopting the "cloud-native software solution" (Workwise platform, but we can't call it that), the resident interacts with a self-service portal, and all requests are automated.
The housing staff use it the same, removing manual back-office tasks that take up time
---
Role Visual story telling

For AMIDO
Up Next:
Exhibition Design for COI